AFTER THE FOOTBALL DOMINATING OUR SCREENS FOR THE PAST MONTH, IT SEEMED THEIR WAS AN ABSENT IN THE SUPPORT FOR WOMEN'S SPORT. AFTER MUCH RESEARCH AND DISCUSSION, IT SEEMED THAT NOT MANY PEOPLE WERE EVEN AWARE OF THEIR BEING A WOMEN'S FOOTBALL WORLD CUP, WHICH SHOWS INEQUALITY IN THE SPORTING AREA. SO, HERE AN APPERCIATION ARTICLE FOR THE WOMEN OF SPORTS AND HOW THEY HAVE IMPACTED ON THE SPORTING INDUSTRY (THIS IS IN NO PARTICULAR ORDER BECAUSE THEY ARE ALL AMAZING).
​JORDANNE WHILEY
British wheelchair tennis player Whiley is a single champion. At 14 years old she won her match, becoming the youngest ever winner. At the paraolympic games in 2012 and 2016, she won the bronze medal. Being in the minority for most, she still proved spectators that you can achieve greatness if you work hard enough.
REBECCA ADLINGTON
Having won two gold medals and two bronze medals in the Olympic swimming, Adlington has had a long swimming career. A competitive swimmer who works mainly in the freestyle area, although having retired she still broadcasts on the BBC, interviewing swimmers during important competition such as the Olympics. Due to her sisters illness during her training time, Adlington was reported stating it made her train harder.
KATE RICHARDSON-WALSH
British Hockey player Richardson-Walsh is best known for being apart of the 2016 Rio winning team and bringing home gold for victory. She is also a patron for Women's Sports Trust, and her personal life involved being married to another hockey player who was in the same winning Olympic team.
CLARE BALDING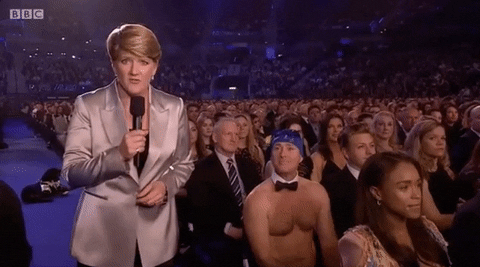 You'll recognise her mostly on your screens these days for presenting, but Balding is an honourable mention for broadcasting the world of sports to all those spectators at home. As most broadcasters within sports are men, Balding has her knowledge and good wit to strive for equality in this area. As well as this, she was also a flat jockey, with a love for animals. Her writing is loved everywhere, found in the Sunday Telegraph and The Sporting Life.
NICOLA ADAMS
As an British boxer, Adams has overachieved for Britain by being the first woman to win an Oympic boxing title not only once, but twice in 2012 and 2016. At 35 years old, this individual packs a punch by defeating big boxing names. She is also one of the most influential and well known LGBT people in Britain. Fun fact, she also has a degree in Law.
ELLIE SIMMONDS
British Paralympian, winning five gold medals at the Olympics. She is known for freestyle swimming and is an ambassador for the disability Sports Association. Having done much charity work, she is a patriot for sports and received an honour from the Queen.
MADDIE HINGE
Goalie for the hockey England team, Hinge was a hit when she saved almost every ball that flew her way from soaring into the hockey goal. Initially, Hinge was interested in rounders which was when a teacher noticed her talent for diving and catching, introducing her into hockey. Although she was not a fan of being in goal to begin with, she eventually found her footing when she began to realise her talent. She saved all four penalties in the shoot out in the Rio 2016 Olympics.
JESSICA ENNIS
Although retired, Ennis won the Olympic gold medal for heptathlon at 2012 London Olympics. She is an ambassador for the Jaguar Academy of Sport, and she is a columnist for The Times Newspaper, inspiring woman everywhere to always go after their dreams, no matter how tough they are.
SIMONE BILES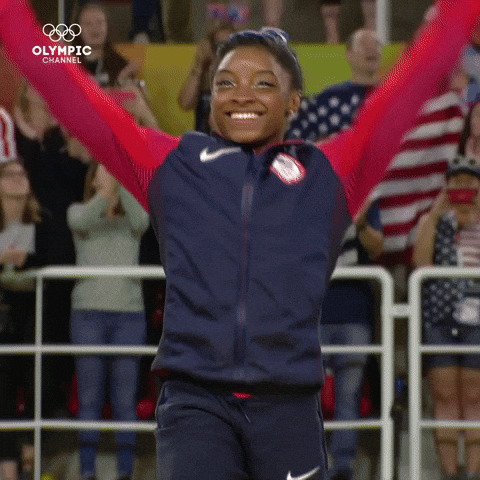 Olympic gymnast, Biles has already won four gold olympic medals and ten world championship gold medals, all at the age of 20. Biles has had a tough family life, her mothers addictions meaning Simone was moved constantly from foster homes, being home schooled. Tragedy continued when Biles announced she was sexually abused by Larry Nassar, a gymnastics national team doctor. Despite this, Biles still strived for victory and has the record for most American gymnastics medals.
SERENA WILLIAMS
United States tennis player, ranking no.1 single. She has won the second most single titles of 23 in the grand slam women's tennis tournament. She is also known as one of the few female sporters that have bridged the pay gap between men and women in the tennis industry, helping gender equality to better itself. She is also up and coming, meaning that she has more to give. So watch this space.