Top 10 Films Directed by Women
WONDER WOMAN: PATTY JENKINS
This live action, standalone origin story for the famed hero Diana of Themyscira seems an obvious choice for the top ten, given the anticipation built around its development. The final result, personally, was well worth the wait. Gal Gadot is fantastic in the title role: a strong, Amazonian woman, taken from her relatively peaceful world and plunged into one of men and warfare, wherein Jenkins captures the moral struggle of this heroic figure with profound depth.
AMERICAN PSYCHO: MARY HARRON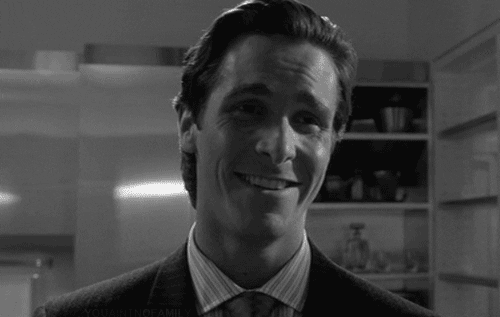 A tensely chilling thriller, narrated by the protagonist, Patrick Bateman (Christian Bale), is given a fantastically twisted comedic effect in this adaptation of Bret Easton Ellis's novel. Harron juxtaposes the relative quiet of everyday life with the sinister edge of a psychopathic killer who is losing hold over the desire to express his violent need. The eerie distinction between vicious murder, backdropped against Huey Lewis and the News, perfectly embodies the reason one should watch this edgy flick.
AWAKENINGS: PENNY MARSHALL
Poignancy and heart-wrenching loss are what characterises this real-life drama, as Marshall directs two top dollar names, in Robert De Niro and Robin Williams. Both of whom give incredible performances as a catatonic patient and his doctor, respectively, both working to cure the former of his ailment. The delicate nature of the film is treated with the utmost dignity, as the 'awakening' from his coma leaves De Niro with the understanding that his new lease of life may not last as long as he wishes.
BOYS DON'T CRY: KIMBERLY PEIRCE
A powerful, biographical dramatisation of the story of Brandon Teena, a transgender man, is given life on the screen by Kimberly Peirce. In an Oscar-winning performance, Hilary Swank portrays the main character, a young individual in Nebraska who lives and finds love as a man, keeping the truth of his biological sex a secret for fear it will claim his life.
POINT BREAK: KATHRYN BIGELOW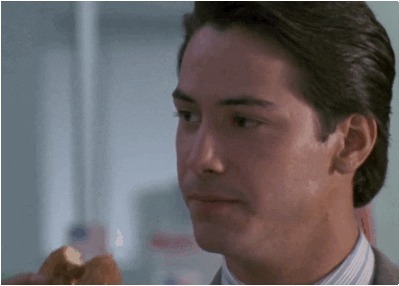 With this classic cop-action film starring Keanu Reeves and Patrick Swayze, Bigelow truly directs what has become, for many, an all-time favourite. The rookie FBI agent, Johnny Utah (Reeves) infiltrates a surfing ring to investigate a string of robberies, and leads to what is, personally, one of the most cinematic and brilliantly rendered end sequences ever seen in film. Audiences are left spellbound at the simple perfection of its finale.
LOST IN TRANSLATION: SOFIA COPPOLA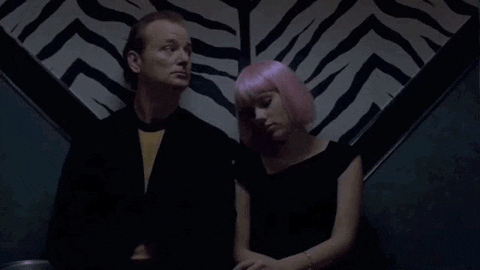 Set in Tokyo, starring both Bill Murray and Scarlett Johansson, this stunningly visual romantic comedy is everything its title claims to be. Portraying moments of intimate connection between two 'lost' individuals, Coppola creates a calm, atmospheric start to this tale, interjecting moments of engaged energy to add to Murray and Johansson's characters chemistry. The sweetly simple feel of focusing on two figures is well suited to the elegant, photogenic scenery which passes them by, and illustrates how brilliant this film is.
CLUELESS: AMY HECKERLING
The classic Jane Austen novel Emma gets a contemporary Valley Girl spin in this 1995 adaptation from Amy Heckerling. Alicia Silverstone adopts the role of Cher Horowitz, a vapid high school teen who takes it upon herself to "fix" the lives of those she believes need it and soon discovers that her character requires the biggest makeover of all. Almost mocking the stereotypical Beverly Hills lifestyle as much as portraying it, this film is a fun teen comedy made to entertain all audiences.
SELMA: AVA DUVERNAY
A gripping, historical narrative of the 1965 voting rights march, from Selma to Montgomery, is exquisitely rendered in this film from Ava DuVernay. Poignantly solemn and even more relevant in the current political climate. Selma features an incredible starring performance from David Oyelowo as the Civil Rights leader, Dr Martin Luther King Jr. Accompanied by a score which partners perfectly with the tone of the film, DuVernay gives us a moving adaptation of events we are reminded were not so long ago.
FROZEN: JENNIFER LEE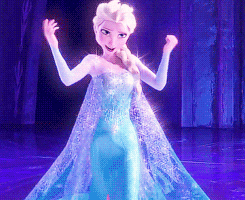 Inspired by a Hans Christian Andersen fairy-tale, 'The Snow Queen', 'Frozen' is a much-loved animated picture telling the story of two sisters, one with the powerful ability to control ice, and the other, a refreshingly bright companion to her shut-away sibling. The charm and compelling nature of its plot is matched only by the brilliance of its score, and the performance of its voice characters—who wouldn't want to be swept into this snowy kingdom?
BRIDGET JONES' DIARY: SHARON MAGUIRE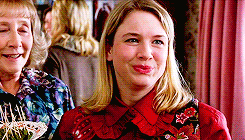 As a classically warm, feel-good film, 'Bridget Jones' Diary' presents a woman in her mid-30s attempting to balance her love life, her social life, and her work life all at once, whilst caught between the attention of two men, neither of whom she is particularly sure about. Maguire directs a witty, honest and seamless piece into which a fantastically flawless performance from Renee Zellweger fits perfectly, with her aptitude for physical comedy and her incredible British accent.