Three Reasons Why the New English Golden Generation are ones to watch
With the year drawing to a close, England's football team is far from the flaky pretenders of old.
International breaks are the marmalade of football — a source of joy for some and drudgery for those most inclined with watching domestic football. On the other hand, the recent resurgence in English football has fixed the cynical climate that once surrounded the Nation, as English fans can now look forward to refreshing attacking play, with raw and exciting talent, destroying low expectations. Despite the semi-final loss against Croatia in the Russian World Cup 2018, there is still an optimistic and positive atmosphere within the English camp. There is evidence to suggest that things could get even better.
Here are three reasons why...
1) Gareth Southgate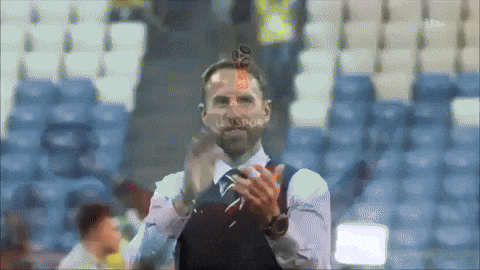 Sporting the classic sleeveless waistcoat, the fashion icon has already established himself as a fan favourite. Southgate has translated his style off the pitch onto the pitch with possession-styled attacking play, complemented with disciplined defense and lethal set plays that could dismantle any top international team right now.
The former under-21 manager's focus on youth has paid off as he's accumulated a set of young technically gifted young players with the potential to be world class, as well as a few players who are already reaching world class status.
2) Young Talent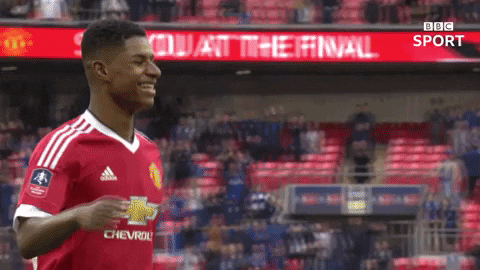 During the world cup, England played with a new generation of talented young and technically gifted players, such as: Raheem Sterling, Harry Kane, Jesse Lingard, Harry Maguire, John Stones Etc. Since the summer, new talents have emerged with the likes of Chilwell, Winks, and Ross Barkley now on top form for Chelsea. Two prospects, who have emerged as being primed to be world Class, are Jadon Sancho( Borussia Dortmund) , and Forward Reiss Nelson for Hoffenheim (on loan from Arsenal).
Sancho has enjoyed the limelight recently, following his 3–2 win against FC Bayern Munich. He was named Bundesliga player of the month for his excellent start, registering a tally of three goals and three assists. He was impressive again in his English International debut and showed a convincing display as he had pace to burn, displaying a plethora of skill and creativity. Sancho shows all signs of being a world-class addition to England's attacking line-up as he showed confidence, maturity, and composure that transcended his young years.
Reiss Nelson, only 18 years and on fire for Hoffenheim, has sparked the Bundesliga alight having scored 8 goals in 12 games. With explosive pace and tidy finishing in the box, there's no doubt that he will fulfil his bags of potential and become not only an established English Forward along with Sancho, but also his goal of becoming an "Arsenal Legend".
3) England has won a penalty shootout
Failing to score from the spot has been a hapless tradition with English teams, with penalty shot out nightmares haunting the psyches of English fans for 30 years. Southgate was aware of this, having failed to score the penalty against Germany in the 1996 European championship which led to England's downfall. It was somewhat a shock when England had won their first ever penalty shootout against Colombia, in the 16th Round. Not only was this a period of limitless joy and relief, it was a removal of the heavy burden and pressure that English players had to deal with. This will now allow them to play with a sense of freedom and confidence, with the knowledge that they can handle the pressure.