Joe Acklam's back with another opinion article. And this week, he's arguing why the third European football club competition is a ridiculous idea.
In the week of the North London derby, only one man would feature twice for Arsenal across the two games they played that week. Rob Holding would not even finish the match that Arsenal played against Vorskla Poltava, being substituted after 60 minutes. A similar phenomenon was found for Chelsea as well, with only Kepa Arrizabalaga, Pedro, and Olivier Giroud surviving between Thursday night's visit of PAOK and the match with Fulham on the Sunday. Even with this mass rotation, both romped home to comfortable victories. Much as the domestic Carabao Cup has become a wasteland of Premier League reserve sides and 17-year-old prospects, the Europa League is seen as nothing more than an inconvenience for the big clubs of Europe's top 5 leagues who struggled to find their top form in the previous season or were ambushed by a tough Champions League group stage draw.
So, if UEFA cannot get the big hitters interested in the second-tier European club competition, then why have they announced that a third one has been confirmed from the 2021/22 season? It's fair to say that the reaction in Western Europe wasn't particularly positive, online outlet Esquire began their article with, 'Fans of Thursday night Channel 5 highlight packages rejoice' and similar sentiments have been echoed all over Twitter, with TV station Dave receiving multiple mentions for the domestic coverage alongside Channel 5.
On one hand, it is noble that UEFA is looking to include more smaller nations into the footballing fold through including them more into European competition group stages, but is this truly in the best interests of the game? The two matches I mentioned in the intro saw two Premier League sides dispatch with two sides who were currently good enough to make the group stages, without any of their key players and multiple recent academy graduates starting with others coming off the bench. So what excitement would come with introducing even more of these types of teams into European competitions? And beyond that, given that the winner is likely to come from one of England, France, Germany, Italy, or Spain, what kind of prize is a spot in the Europa League, given few of these nation's top sides want to be in it presently?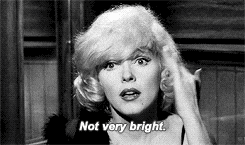 The conclusion most will draw from decisions like this is that UEFA is trying to cash in on the sport through further TV rights deals and sponsorships, but that doesn't sit right with me. The jokes about Channel 5 and Dave are just that, but there is a grain of truth there – why would BT or Sky pay huge sums to get the broadcast rights for a competition nobody wants to watch? Even if you look towards the countries this competition would naturally garner greater interest from, would Hungarian TV stations cough up billions of Forints to air this? The answer is a resounding no, because the deals are simply not as lucrative in these places, and their primary broadcaster of the Champions League is state owned.
This decision is truly baffling to me. It neither makes sense from a purity of the sport perspective or even a business one. It is important for smaller nations to get a chance to compete with the big boys of club football, but this competition lacks integrity and prestige and will diminish the feeling of achievement for them of making the group stages, as 32 new spots were just allocated for clubs such as themselves. With Europe already convinced of their superiority of football, there really is no need to 'spread' the game here any further.