InQuire's favourite Sports films
InQuire Sport got thinking about what our favourite sports movies of all time were, and the answers were a varied group from different eras, genres and themes...
Anna Marie Hughes – Writer
Icarus (2017), a fascinating documentary which uncovers the ugly truth of Russia's state-sponsored sports doping program. An insider insight follows the panic of the anti-doping director, Grigory Rodchenkov, when the World Anti-Doping Association releases a report; it opens up a perspective of sport you didn't realise existed.
Meg Warwick – Website Sports Editor
It's a rarity that females are the stars of sporting films. That's why Million Dollar Baby (2004) was the beginning of something new. Having bagged two academy awards at the Oscars, including best actress, the film is an acting phenomenon. And it also portrays the harsh reality of being a female boxer, including the financial struggles involved in the sport.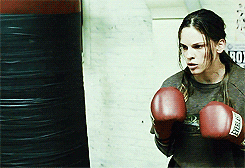 Clara-Sanchez Izquierdo - Writer
Even though it might sound a bit cheesy, my favourite sports film is Ice Princess (2005). This movie represents everything I found in myself when I skated: dedication, devotion and self-confidence. It teaches you that even if others have little faith in you, the only thing you really need to succeed is believing in yourself.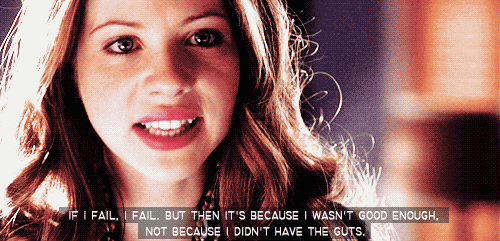 Mark Saggers – Sports Sub-Editor
Olympia (1938), by German director Leni Riefenstahl – Political agendas and attitudes change over time but the raw thrills and emotions that sports provide still remains the same. What is the significant about this film is how Riefenstahl managed to innovate and pioneer the landscape of sports coverage through its use of lighting, various camera angles, and thrilling pace to create a masterpiece that brilliantly captures the dramatic scenes of the 1936 German Olympic games.
Ben Lovell-Smith – Writer
Goal! The Dream Begins (2005) - A classic for any football loving kid. As a young boy, I was captivated by the rags to riches story of Santiago Munez. The film gives fascinating insight into the intensity of professional sport, demonstrating how truly difficult it is to make it to the top.
Joe Acklam – Writer
The Damned United (2009) – An adaptation of the much-lamented novel by David Peace that documents the footballing epic of Brian Clough's 44-day stint in charge of Leeds United and the origins of his rivalry with Don Revie. A must watch for any self-respecting football fan, it is undoubtedly the most gripping dramatization of the beautiful game.
Kiro Evans – Newspaper Sports Editor
All or Nothing: Manchester City (2018) – This fly-on-the-wall documentary could have come across as a bit desperate and silly but instead depicts a well-oiled football club at the peak of its powers during Man City's record-breaking 2017-18 season. From training sessions to title triumphs, the 8-part series (not a movie, admittedly) shows the human side of a football club and the heart behind all the money that runs the Manchester club.