Enrolment soars after PETA endorses UKC
Forget the plummeting university ranking, University of Kent is saved! People for the Ethical Treatment of Animals has ranked UKC as one of their 20 best universities for vegans. The well-renowned environmentalists with an almost clean track record were impressed with the availability and range of vegan options on campus, specifically picking out Bag It and Mungo's as having the cream of the crop, oh wait not cream. Unfortunately, it has been reported that many organically smelling individuals have been missing since this list was published, supposedly having been last seen entering Rutherford and Eliot respectively on their pilgrimage for these eco-friendly treats.
A representative from the university has said that they have seen a gigantic upsurge in bookings for their October open days following PETA advocating for the university. Stating, "thank god for this, now we don't have to make any effort to genuinely improve. I had absolutely no idea we even served anything that catered to vegans. Those gullible hippies, I mean, could we start again?" At this point I assured them we could, but Joe Acklam gets the scoops. "As I was saying, those earth conscious saints are finally going to see what we have to offer. I am very pleased that PETA have noticed the sterling work that the whole team here have been doing. This has absolutely been a concerted effort"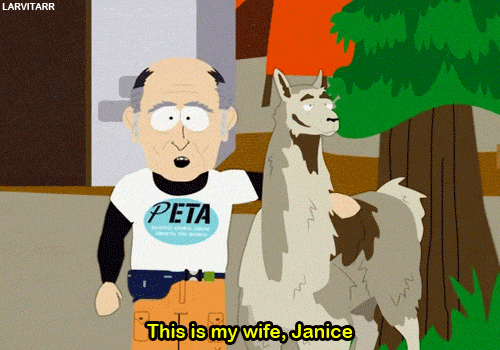 Social media has been inundated with people removing University of Oxford from their UCAS applications and instead applying to Kent, believing that this supersedes all other forms of choosing universities. The hashtag 'CancelOxford' has been trending for the past few days after they were not included on the list. Spokespeople for their various colleges have been promising quick improvements to this great foresight, proving that one of the world's top universities has become out-of-touch with what modern students look for when choosing their educational establishments. Protests are planned among current students for this weekend.
As yet, it is to tell how big an impact that this will have on the university in the long run, but it is clear that the university sees this as a major win. Loud music and disco-style lights were reportedly seen in the university offices on Monday night. A local artist has also informed me that they have received a commission from an unnamed university official for a forty-foot gold statue in the shape of a rabbit, planned to be placed on a large plinth outside of Venue.
Views expressed in InQuire's satire articles are those only of the writer and InQuire does not endorse any of these opinions, this section is dedicated to entertainment purposes only. We use fictitious characters in our stories, except in regards to public figures being satirised directly.